It's time to dive in, create a wave for the whole world to see.
It's time to venture beyond the shore. Discover uncharted waters. The time for curiosity has come. Go on an adventure, make any pond, lake or stream your playground.
Learn fast and enjoy great autonomy to go on a jet surfing adventure.
Live the Radinn experience!
Jet surfing is easy to learn, even if you've never practiced water sports.
With Radinn, start by choosing the board model you prefer, based on your experience and desired sensations.
The Radinn jetboards are always adapted to your desires and your desires: choose between X-Sport, Freeride and< strong>Carve. Each model has its own strengths and personality.
A ultra-durable board designed for rental and all-day use
Ideal forall conditions water and driving
Designed with customizable configurations with four fins under the hull instead of the standard two
The X-Sport is our most durable jetboard model. The ultra-resistant construction of its hull - which comes from windsurfing and extreme kayak production - has been developed to endure harsh conditions and intensive use.
Like its predecessor, the Freeride, the X-Sport retains an innovative and hydrodynamic design.
A versatile board designed for beginners and pros
Ideal for all water and riding conditions
Designed with layers of glass and carbon fiber for a premium feel
The Freeride is our top-of-the-line model that maintains the perfect balance between agility and stability.
This model has an innovative hull adapted to cut through waves and choppy waters, as well as features that direct the jet of water downwards when you turn, which helps to gain thrust.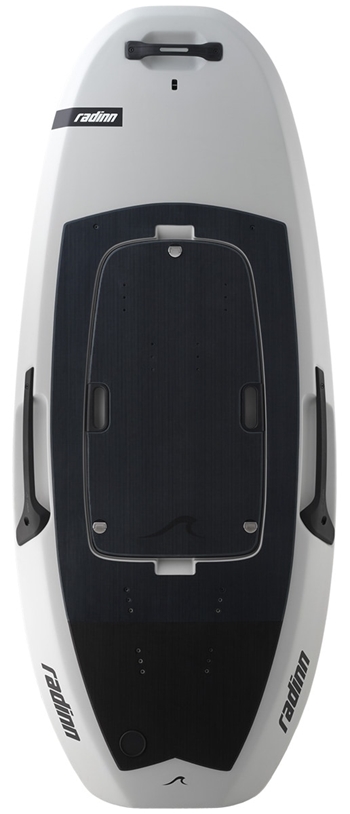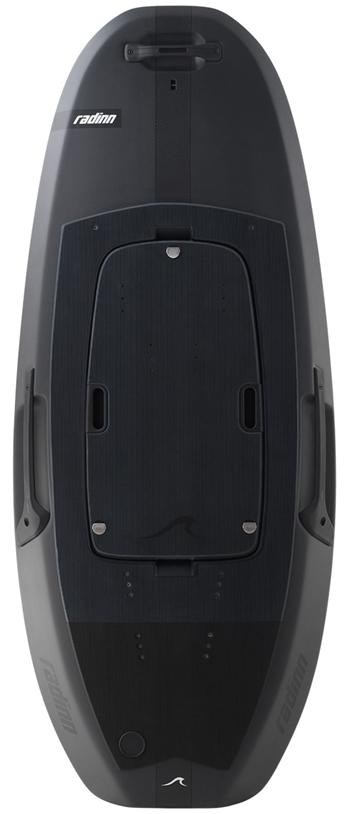 Agile board with lower buoyancy and lightweight design
Ideal for turning deeper and performing tricks
Designed with layers of glass and carbon fiber for a premium feel
The star made for performance, the Radinn Carve offers a unique feeling thanks to its lighter design, low buoyancy and jumping abilities.
It's fun to learn to ride, with a responsive shape and raised kickpad. It is designed to carve in the water and offers deep and ultra-controlled turns.